Recently I searched through a lot of newspaper articles for the state of Illinois in reference to bigfoot / sasquatch sightings. The county with the most reports is Jackson County and includes at least thirty articles.
The thirty articles can be read at Illinois Bigfoot Media Reports.
Something that caught my eye while going through these articles was the statement made by the Chicago Tribune in  Bigfoot believers – what do they believe? that "the "Mud Monster" — which was also nicknamed "Mongo," by some locals."  The Tribune referenced three previous articles:
Muddy Monster Returns – Group reports Murphysboro encounter – June 1988
A Monster of an Idea to Boost Tourism – October 30, 2003
Haunted Southern Illinois: Region full of the scary, bizarre, and freaky phenomena – October 30, 2004
Each of these articles did repeat the "Mongo" statement.  What I thought odd was that the statement is a famous line out of the movie Blazing Saddles, the very popular movie directed by Mel Brooks that was released in 1974.
The character Jim ( portrayed by Gene Wilder) tells Bart, the sheriff (portrayed by Cleavon Little) as he is strapping on his gun while referencing Mongo (portrayed by Alex Karras):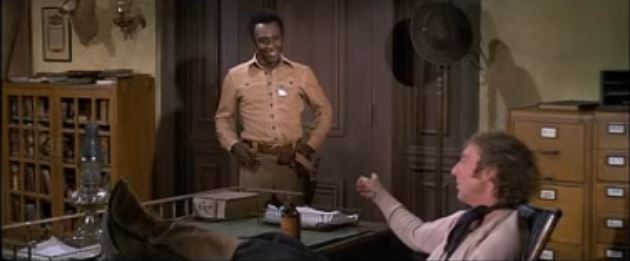 "No, no, don't do that, don't do that. If you shoot him, you'll just make him mad."  This scene can be viewed on YouTube: Blazing Saddles – Mongo
However the sightings of the "Murphysboro Big Muddy Monster" started in July of 1973, a whole year before the movie Blazing Saddles was released.  The first reference that I can find using the term "Mongo" is fourteen years after the rash of sightings in the early '70's.  What I am implying is that the later articles added a well known phrase out of a popular movie but not something that the people of Murphysboro used in their conversations about the "Monster".