From my son's website at EvanCourtney.com comes this new entry –
We'll actually am already, it just hasn't been birthed yet.Katie and I are expecting our first child this November.  She is already 13 weeks along.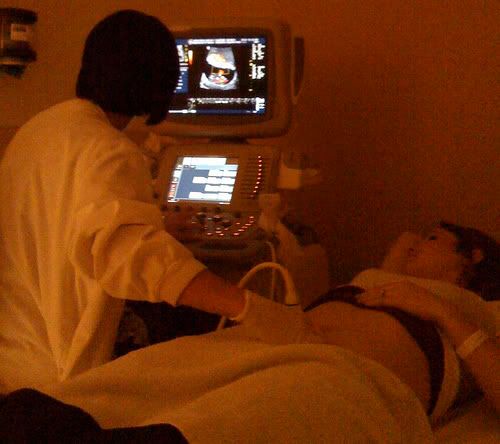 This will be our first grandchild. Katie & Evan gave my wife a gift for Mother's Day. When she opened the gift it was a framed picture of the ultrasound. I have never seen my wife show so much joy in my life. She told me "I have been waiting so long!"
All the Courtney's have been celebrating and are looking forward to one of "God's Great & Precious Gifts" and I am just thrilled and also looking forward to someone to go squatchin' with.