This is a request for researchers with similar photographs to share their photos and information. The Alabama Bigfoot Research Forums has a thread entitled Greasy Hand Prints which they show a series of photographs taken of unusual hand prints on a dumpster in SW Oklahoma. You can read all the details here.
These photos were taken July 2, 2009.
It was brought to my attention by user Duke002 of the Alabama Bigfoot Research Forums that I should look at the photos myself. When I did I noticed a similarity to the photo I had taken in Montana of my side passenger care window on the 22nd of June 2009.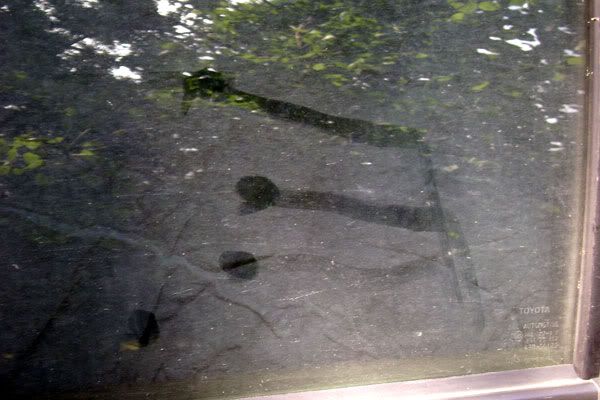 My blogpost can be read at The Botanist & The Elk
Join Bear, Kelly, Shasta and the rest of the outlaws with guests Duke002 and Stan Courtney as we discuss these unusual prints on:
Bigfoot Outlaw Radio on Blog Talk Radio
this Sunday July 19th
7 PM central
call in #:347-324-5347